SPORT PICKS


Thank you to OC16 for 31 years of telecasting OIA Football, Volleyball, Basketball, Soccer, Baseball, and Softball and MORE!
Check out the schedule on OC16's website: www.OC16.tv


Purchase OIA Event tickets at GOFAN.CO/OIA
Scholarships for Students and Awards Program for Schools
HMSA Kaimana Awards & Scholarship Program
(Wed) September 13, 2017

HMSA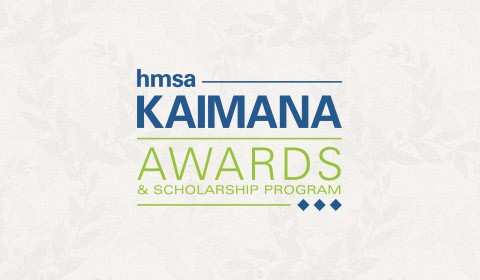 HMSA Kaimana Awards & Scholarship Program
For student athletes, the HMSA Kaimana Scholarship rewards those who not only shine in the classroom and the playing field, but also in their communities through volunteer work. Special consideration is given to students who participate in lower-profile sports
Recipients can use their scholarships to pay for college tuition, books, computers, and room and board. Scholarship use is subject to NCAA rules and regulations for those who are participating in collegiate sports.
Eligible students must:
· Graduate from a Hawaii high school in 2018.
· Hold a minimum cumulative grade point average of 2.75.
· Participate in at least one sport recognized by their league during their high school career.
· Write a brief essay on their high school experience and plans after they graduate.
· Submit two letters of recommendation from school faculty with their application.
· Submit an official transcript with the GPA verified and signed by an authorized member of the school faculty.
HMSA will award up to 15 students 5,000 scholarships each. Applications are due at 4 p.m. on Friday, February 9. Sorry, no exceptions. If you're submitting your application by mail, be sure to allow sufficient time for delivery. Please see page 2 of the application for submission details. For more information, contact Ruchita Chand at ruchita_chand@hmsa.com or 808-948-6056 on Oahu.
Downloads
Additional Downloads
HMSA Kaimana Awards for High Schools
These awards recognize Hawaii high schools for all-around excellence in five categories. Schools compete in their own league and earn points in:
· Academics
· Athletics
· Community service
· Healthy activities
· Sportsmanship
All public and independent HHSAA high schools statewide are eligible to win HMSA Kaimana Awards. Winners are awarded in each of the state's five leagues, which is comprised of the:
· Big Island Interscholastic Federation (BIIF) URL: http://www.sportshigh.com/schools#BIIF
· Interscholastic League of Honolulu (ILH) URL: http://ilhsports.com/
· Kauai Interscholastic Federation (KIF) URL: http://www.sportshigh.com/schools#KIF
· Maui Interscholastic League (MIL) URL: http://www.sportshigh.com/schools#MIL
· Oahu Interscholastic Association (OIA) URL: http://www.oiasports.com/
School points are due by April 13, 2018.
Check out a Behind-The-Scenes look at our 2017 program.
Downloads
Please also visit HMSA's Kaimana Awards website:
https://hmsa.com/awards-and-scholarships/hmsa-kaimana-awards-and-scholarship-program/

Copyright © 2007 The Oahu Interscholastic Association.
A Community Services Website Built and Hosted by
DataHouse
.