SPORT PICKS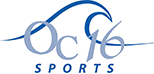 Thank you to OC16 for 28 years of telecasting OIA Football, Volleyball, Basketball, Soccer, Baseball, and Softball and MORE!
Check out the schedule on OC16's website: www.OC16.tv/pages/livesports

SPORTS RAP
By: HSCJA


Posted (Wed) July 13, 2016


Hawaii State Cheerleading Judges Association (HSCJA) is looking for new Cheer Judges for the 2016 cheerleading competition season....

more
By: McKinley High School


Posted (Wed) July 13, 2016


The McKinley High School Athletic Department is currently looking for a Head Varsity Girls Soccer Coach....

more
By: HCAMP


Posted (Thu) June 30, 2016


The Hawaii Concussion Awareness & Management Program (HCAMP) will present a Concussion Clinic on July 21, 2016, 6:30 p.m. at McKinley High School ...

more
By: Kaiser High School


Posted (Wed) June 29, 2016


Kaiser High School is seeking Girls Basketball and Baseball coaches...

more
By: OIA


Posted (Mon) April 25, 2016


(Updated 04/30/2016) The OIA Softball Playoffs Begin with DI play on Wednesday, April 27 at school sites. Championship games for DII and DI will be played at McKinley HS on Saturday, April 30. Get the brackets here....

more
IN THE GAME
Dates, Times, and Venues are Subject to Change

Copyright © 2007 The Oahu Interscholastic Association.
A Community Services Website Built and Hosted by
DataHouse
.