SPORT PICKS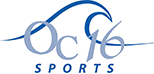 Thank you to OC16 for 28 years of telecasting OIA Football, Volleyball, Basketball, Soccer, Baseball, and Softball and MORE!
Check out the schedule on OC16's website: www.OC16.tv/pages/livesports

OIA Executive Council and Sport Commissioners
Executive Council
Elden Esmeralda, President
Principal, Kapolei High

Wade Araki, Vice President
Principal, Kaimuki High

Avis Nanbu, Principal, Waialua High
Mitchell Otani, Principal, Kalani High
Al Carganilla, Principal, Farrington High

Ex-Officio Executive Council Members
Raymond Fujino, Executive Director
Stacie Nii, Chairperson, Board of Athletic Directors

Sport Commissioners
Baseball: Trey Harris, 254/512 Sports
Basketball
: Alton Mamiya, Hawaii State Basketball Officials Association
Cheerleading
: Alexandra Obra & Maricell Blackwell, Hawaii State Cheerleading Judges Association

Football
: Jim Beavers, OIA Independent Football Officials
Judo
: Eddie Hanashiro, Hawaii Judo, Inc.
Soccer
: Kate O'Malley, Hawaii Scholastic Soccer Federation
Softball
: Walter Yamatsuka, JO Umpires
Track & Field
: Glen Wakumoto, USATF-Hawaii Association
Volleyball
: Pat Akana, Oahu Independent Volleyball Officials Association
Water Polo
: Jim Martindale, Hawaii Water Polo Inc.
Wrestling
: Stan Ono, Hawaii Wrestling Officals Association

Copyright © 2007 The Oahu Interscholastic Association.
A Community Services Website Built and Hosted by
DataHouse
.