SPORT PICKS


Thank you to OC16 for 31 years of telecasting OIA Football, Volleyball, Basketball, Soccer, Baseball, and Softball and MORE!
Check out the schedule on OC16's website: www.OC16.tv


Purchase OIA Event tickets at GOFAN.CO/OIA
Buy Tickets at GOFAN.CO/OIA
OIA Event Tickets Can Be Purchased Digitally
(Thu) August 17, 2017

OIA



OIA fans now have the convenience of purchasing athletic event tickets using a credit card.

By doing this, fans can skip standing in line at the ticket booths.

There is a convenience fee assessed per ticket.

After purchasing tickets, fans bring their smart phones to the event gate and click their phone to redeem their ticket.

To purchase OIA event tickets go to: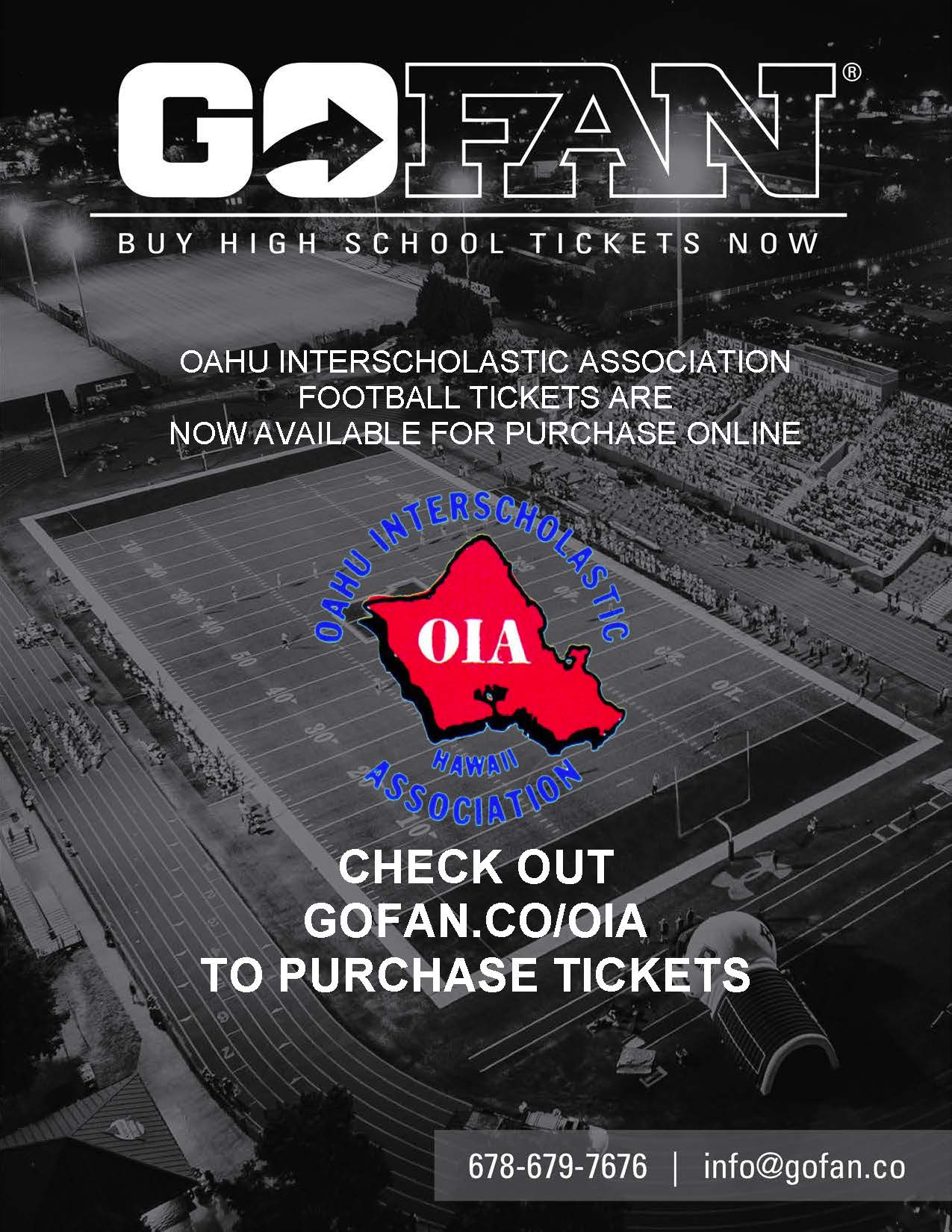 Copyright © 2007 The Oahu Interscholastic Association.
A Community Services Website Built and Hosted by
DataHouse
.