SPORT PICKS


Thank you to OC16 for 31 years of telecasting OIA Football, Volleyball, Basketball, Soccer, Baseball, and Softball and MORE!
Check out the schedule on OC16's website: www.OC16.tv


Purchase OIA Event tickets at GOFAN.CO/OIA
Playoffs Start October 15, 2017
Hawaiimoji by Bank of Hawaii Playoffs
(Thu) October 12, 2017

Bank of Hawaii



The Hawaiimoji Blitz Championship Playoffs will be held from Oct. 15-Oct. 27, 2017. The winning schools from Hawaiimoji

Blitz will be competing for a chance to win $10,000 for their athletic department. The remaining teams will compete in the

consolation bracket for a chance to win $2,500 for their athletic department. The winner for each bracket will be determined

by the school that has the most logo usage during the playoff period. See official rules for details.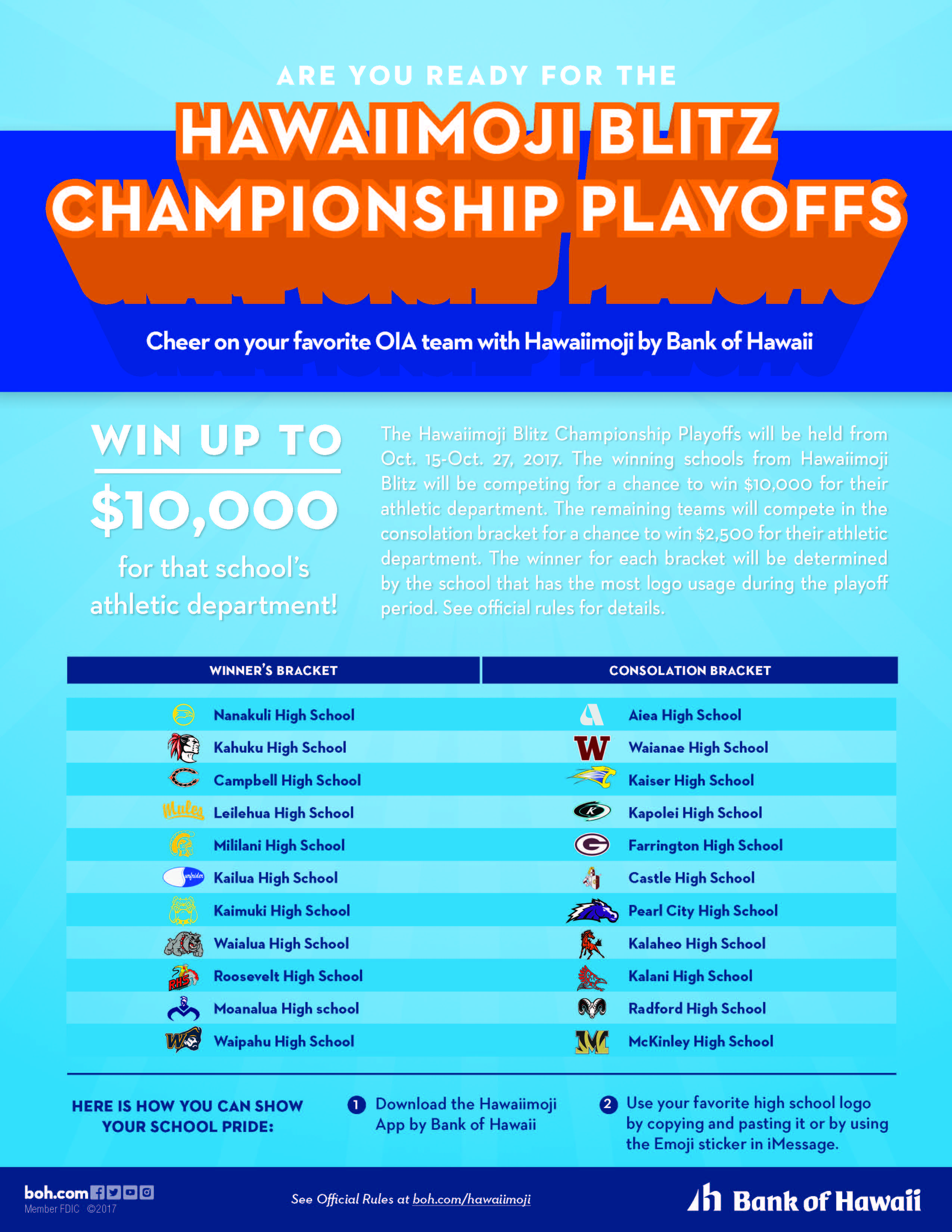 Copyright © 2007 The Oahu Interscholastic Association.
A Community Services Website Built and Hosted by
DataHouse
.