SPORT PICKS


Thank you to OC16 for 31 years of telecasting OIA Football, Volleyball, Basketball, Soccer, Baseball, and Softball and MORE!
Check out the schedule on OC16's website: www.OC16.tv


Purchase OIA Event tickets at GOFAN.CO/OIA
Get the Schedule Here
OC16 November Prep Football Schedule
(Tue) October 29, 2013

OIA



OC16 continues to celebrate 25 years of high school sports telecasts with coverage of prep football playoff/championships. See schedule below: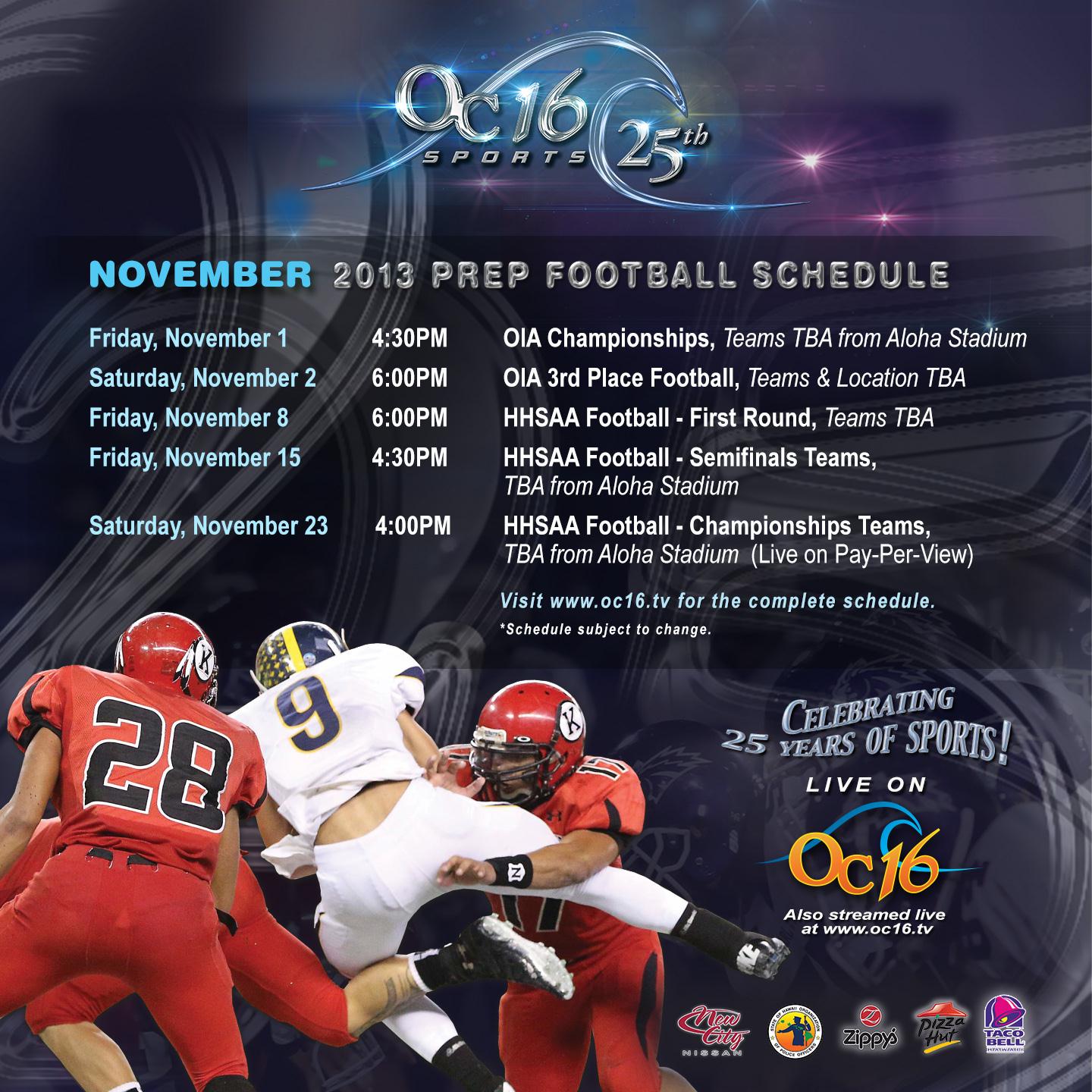 Copyright © 2007 The Oahu Interscholastic Association.
A Community Services Website Built and Hosted by
DataHouse
.