SPORT PICKS


Thank you to OC16 for 31 years of telecasting OIA Football, Volleyball, Basketball, Soccer, Baseball, and Softball and MORE!
Check out the schedule on OC16's website: www.OC16.tv


Purchase OIA Event tickets at GOFAN.CO/OIA
Profile: HHSAA Football Officials Coordinator George Gusman
The Job of Refereeing
(Fri) August 26, 2011

Edward Jackson (OIA Contributing Writer)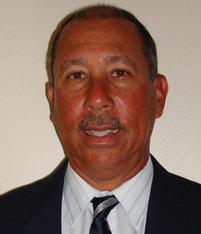 George Gusman, HHSAA Football Officials Coordinato
r
The job of refereeing an athletic competition can be challenging. The decisions which a referee may make in a typical game are many. Most referee calls are standard; however, a few may be subject to second-guessing. Nevertheless, the major objective of refereeing is to be fair says George Gusman, Hawaii High School Athletic Association Football Coordinator of Officiating.


Gusman, who works as a referee for major college games on the mainland, was recently appointed this position to ensure fairness by the referees and safety on behalf of the athletes during the state tournament games.
"I don't know of any official who doesn't want to make sure that a game that they are involved with is played fairly," Gusman said. "We want everyone to be treated the same and to ensure that no one take advantage of the rules."
Gusman revealed that football rules can be confusing at times for the fans.
"With all of the technology today, fans get a chance to see a lot of football and begin to form lots of opinions about what they are seeing," Gusman said. "Basically there are three levels of football (high school, college and professional) and each level have different rules. Many times some fans don't understand the differences and get upset when a ruling is made. But despite this notion, the refereeing is based upon fairness and the vast majority of time a referee call is correct."
Gusman has plenty of experience manning the referee position.
"I started 40 years ago refereeing for the Oahu Interscholastic Association. Now I regularly travel throughout the mainland refereeing at college games."
During the college football season Gusman travels thousands of miles leaving the Hawaiian Islands on Thursday and returning Sunday.
"It's very exciting every week. I've gone to places I never dreamed I would have a chance to go when I first started out doing this. At a typical Saturday game there may be 80,000 to 90,000 people watching me. So I know when I step on that field I have to get calls right," Gusman said.
"There's pressure, but I feel if I am prepared than I will make good judgments," Gusman added.
Gusman says part of that preparation includes making sure that he gets enough rest during the days before a game, staying physical fit, and staying abreast of the rules.
"Most officials of college football start preparing in June for the season. We have training sessions, watch films of past games, and rehearse game situations," Gusman said.
"Although refereeing can be fun for the officials, we want to make certain that every participant on the field have an equal opportunity at the decisions that we make," Gusman insisted.

Copyright © 2007 The Oahu Interscholastic Association.
A Community Services Website Built and Hosted by
DataHouse
.