SPORT PICKS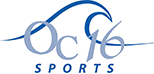 Thank you to OC16 for 28 years of telecasting OIA Football, Volleyball, Basketball, Soccer, Baseball, and Softball and MORE!
Check out the schedule on OC16's website: www.OC16.tv/pages/livesports

Deadline to Submit Resumes is June 9, 2017
Waialua Seeks Water Polo Coach
(Mon) May 22, 2017

Waialua High School



Waialua High and Intermediate School is accepting applications for Head Coach for Varsity Girls Water Polo. Resumes will be accepted from now through June 9th, 2017. All resumes should be faxed to the Athletic Director at 637-8209, or emailed to: bryce_kaneshiro@notes.k12.hi.us

Interviews will be tentatively conducted during June 26 – June 30, 2017

Copyright © 2007 The Oahu Interscholastic Association.
A Community Services Website Built and Hosted by
DataHouse
.